What is Information Technology?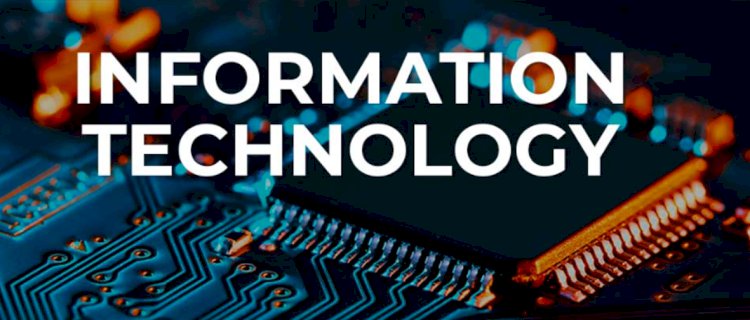 IT is often used to describe computers and computer networks, but it also includes all layers of all systems within an organization from the physical hardware to the operating systems, applications, databases, storage, and servers. Telecommunication technologies, including internet phones, and cellular networks, are also part of an organization's IT infrastructure.
What Are the Types of Information Technology?
Information technology is a broad term that involves the use of technology to communicate, transfer data and process information.
The different trends within information technology include, but aren't limited to:
Analytics
Automation
Artificial intelligence
Cloud computing
Communications
Cybersecurity
Data/database management
Infrastructure
Internet of things
Machine learning
Maintenance and repair
Networks
Robotics
Software/application development
SCADA
This list is by no means exhaustive and new applications for the technology are constantly emerging.
What Is the Role of Information Technology?
Information technology plays a prominent role in business and provides a foundation for much of our current workforce. From communications to data management and operational efficiency, IT supports many business functions and helps drive productivity.
Why Do We Need Information Technology?
Information technology drives much of what we do in our personal and professional lives. It is the foundation of our communication, technological advancement, innovation, sustainability and recreation. We use information technology on a personal level to connect and communicate with others, play games, share media, shop and be social.
From a career perspective, information technology is largely responsible for much of our business operations and spans nearly every industry. From healthcare to food services, manufacturing to sales, and beyond, we rely on IT to help connect us to others, store and manage information and create more efficient processes.
IT Career Opportunities
According to Cyberstates 2020, there were 12.1 million technology-based jobs in 2020, which continues to grow year over year. Careers in IT span many different areas, from computer hardware and software development to networking, computer repair, technical support, cybersecurity, cloud computing, artificial intelligence, data science and so much more. What originally began as a siloed department, information technology is now considered a critical business function that impacts nearly every aspect of an organization.
What Exactly Is an IT Job?
An IT job is any position that involves the implementation, support, maintenance, repair or protection of data or computer systems. Those involved in the development, deployment or support of the systems or applications others use are the most common examples of IT jobs. If you like problem-solving and being an active learner, a technology job could be right for you.
Examples of IT Jobs
IT jobs run the gamut. Here's a brief rundown of some IT job possibilities. Keep in mind that these positions can also be industry-specific, so you could work one of the following roles in an industry of your choice.
Hardware-based IT jobs could include any of the following:
Computer technician
Hardware manufacturer
Cloud architect
Software-based jobs might involve developing applications or programs and may include the following:
Software developer
Software engineer
Programmer
Mobile application developer
Web developer
Product owner/support
IT jobs that involve data protection or incident response fall under cybersecurity and may include the following:
Forensic analyst
Incident responder
Malware analyst
Jobs in information technology that involve data collection, storage or analysis fall under data jobs, which may include:
Data engineer
Database engineer
Data privacy officer
Business intelligence analyst
As with any industry, there are several IT jobs that are leadership positions. These may include jobs such as: