What is Operations Management
Operations Management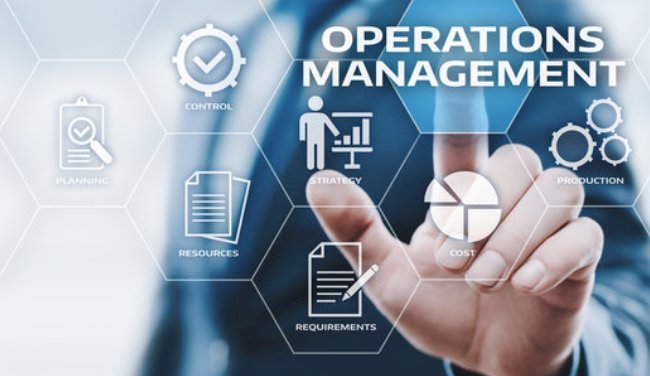 Operations management deals with the management of processes and operations in an organization. Its primary aim is to improve its profit through optimal utilization of resources and customer service.
#1 – Forecasting
Forecasting is an attempt at predicting the future with the help of systematic analysis and scientific methods. It is an essential part of operations management as it assesses the controllable and uncontrollable factors and makes predictions for the organization. It may also involve provisions or suggestions for dealing with those predicted scenarios.
#2 – Capacity Planning
Capacity measures the rate of the production capability of a facility. One of the most important operations management responsibilities is finding out the kind and quantity of capacity needed and the time by which it needs to be produced. It involves assessing the facility's current capacity, forecasting future needs, identifying and analyzing possible resources to fulfill those needs, evaluating alternative resources, and selecting the best among them.
#3 – Location Facility
It is important to determine a location facility of the plant that can ensure maximum operating efficiency. For example, a coal plant is best located near a water source with the availability of coal near; it provides efficiency, cost control, and profit. But the selection of facilities is based on the easy and regular supply of labor, resources, and raw materials. Factors like nearness to the market, power availability, transportation facilities, climate suitability, and government rules are also considered. An ideal location contributes to an organization's smooth working, the opposite of which will hinder its growth.
#4 – Layout
A good plant layout plans for placement of machines, pieces of equipment, utilities, service areas, storage areas, and arrangement of other facilities. In addition, it ensures a safe workspace, ease of maintenance, fulfillment of requirements, and long-run efficiency in its operations with minimal investment.
#5 – Integration of Activities
Successful execution of an organization's operations includes cordial and efficient workflow between various departments such as sales, production, and accounting. The Operations management system ensures the allocation of financial resources for purchases from the accounting department, receiving products from the production department, making the product reach the sales department, and effective delivery of goods or services from the customer service department. In addition, it ensures there is uninterrupted functioning of the organization through back and forth communications, continuous coordination, and feedback.
Example #1
Sam is an operations manager of a mobile phone manufacturing company called "ABC ltd." The company wants to sell a batch of new phones. Therefore, the responsibilities Sam needs to fulfill are:
Ensure the products are designed to meet the criteria of customer expectations through analysis of past data.
Predict the future requirements through analysis and ensure that the production amount meets the demand in the market.
Secure the supply chain system. It involves arranging raw materials and delivering the same, maintaining existing inventory, ensuring a successful smooth production process, confirming the production numbers, distributing them in the market, and guaranteeing their sales.
Ensuring there is no loss incurred from the organization's side by evaluating the cost and best alternatives available. This reduces the overall cost and overhead costs
, efficient processes, and timely delivery of goods and services.
Example #2
One of the biggest companies in the U.S, Amazon, is a good example of successful operations management. It is an online retailer with its headquarters in the U.S. which started as an online bookstore and later evolved into an e-commerce retailer and an online marketplace.
To stand out, it had to begin with building a strong brand image. Hence, it created a robust supply chain. As a result, it made its services highly efficient, faster, and capable of catering to many customers. This led to the introduction of the Amazon prime service that allowed customers to get their products delivered to them within a short time. Apparently, the refreshing idea of faster deliveries from an e-commerce company attracted a lot of new customers. The company developed a supply chain that had end-to-end visibility equipped with advanced technologies to allow the company takes control of all aspects of it. The company also automated its warehouse management and established multiple delivery stations to ensure faster delivery. Presently, with its enormous success and popularity, Amazon is one of the prime examples that show how effective operations management can benefit an organization.